Nations play an important role in God's redemptive purposes as He uses them to draw people to Himself. When embraced by the culture, some sins make it nearly impossible to fulfill God's national purposes. Left unaddressed, these sins will eventually provoke God to judgment. Culture of Lies is one of these sins, making it something we must be capable of identifying and rejecting if we want our nation to experience God's blessing and protection.
Many experience anxiety because of believing lies or receiving confusing messages. To break out of this chaos, join Forerunners of America founder Dave Warn and Than Christopoulos for insights that will help you once again experience confidence.
Read More
Yet another viral video of doctors challenging the status quo regarding COVID-19 has been censored. … Congress may be prohibited from limiting our freedom of speech, but the digital platforms necessary for communicating in the 21st Century certainly can. Several court cases have determined that…
Read More
When Big Tech Causes the Truth to Stumble
God's grievance against the nation in Isaiah 59 was their rejection of truth. A culture of lies had been fostered, resulting in oppression and injustice. Truth had stumbled in the public squares, preventing righteousness from entering and provoking God to judge the nation. What does it look like when truth stumbles in a nation's public squares?
NYT Receives Another Pulitzer Prize for Printing Fake News
"I listened in stunned silence as Nikole Hannah-Jones, a reporter for the New York Times, repeated an idea that I had vigorously argued against with her fact-checker" … What does it mean for our country when our national paper of record is repeatedly rewarded with our nation's highest journalism prize for deliberately distorted, misleading, and false reporting? At the very least, it indicates that…
The Real-World Consequences of Fake News
Following a now debunked New York Times report in September detailing a new sexual misconduct allegation against Supreme Court Justice Brett Kavanaugh from his college years, Representative Ayanna Pressley (D-MN) filed an impeachment resolution pressing the House Judiciary Committee to investigate Justice Kavanaugh. She was supported by public calls for impeachment from several Democratic presidential candidates…
Are America's Networks Protecting Child Sex-Trafficking?
"NBC, ABC and CBS News have all now appeared to run cover for some of the world's most powerful rape rings, allegedly killing stories and firing employees who tried to expose the outlets." This shocking lead to a Daily Caller news article highlights the latest in a series of outrageous abuses by our nation's news networks….
Re-Framing Reality: Why the News Media Made Al-Baghdadi More Sympathetic Than Trump
"Last night, the United States brought the world's number one terrorist leader, to justice: Abu Bakr al-Baghdadi is dead," President Trump proudly announced to the nation Sunday morning. "He was the founder and leader of ISIS, the most ruthless and violent terror organization in the world. … Last night was a great night for the…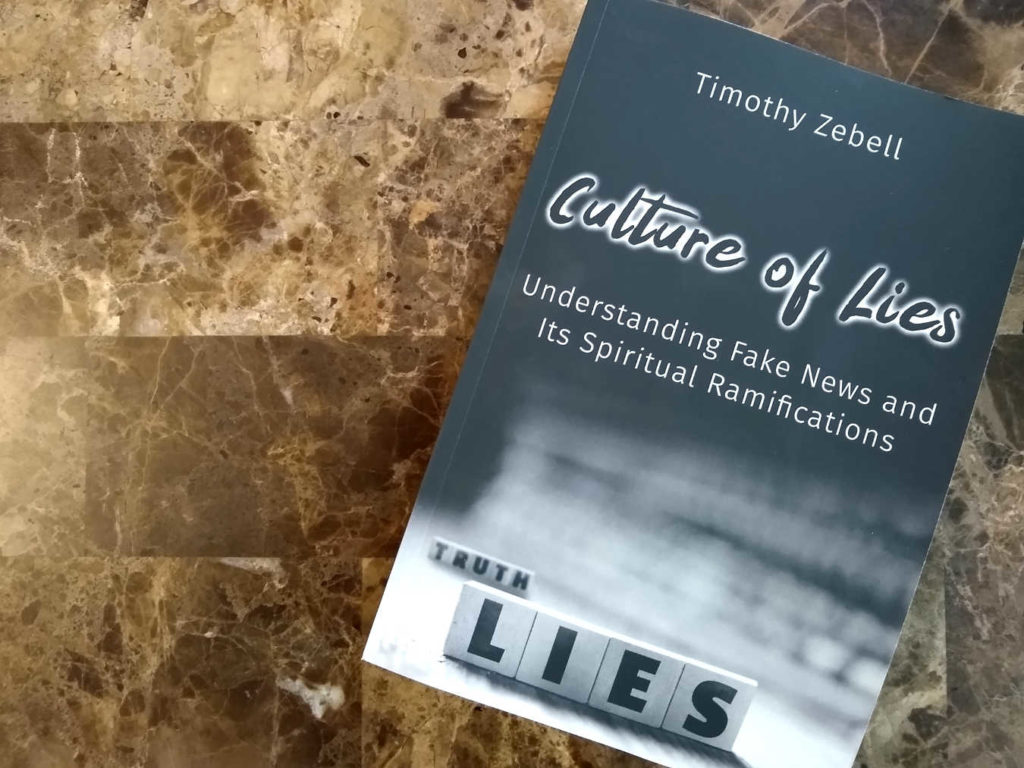 Culture of Lies
Nearly half of all Americans have a negative view of the news media. Only 44% say they can think of a news source that reports the news objectively, and 66% say news outlets do not do a good job of separating fact from opinion. Now we have a president who regularly calls mainstream news outlets…
Truth May Be the Greatest Casualty of Mass Shootings
The facts-first model of journalism is the latest casualty to social justice warriors and the Twitter mob. It began with a spree of mass shootings on Sunday, August 4. Within a 24-hour period, mass shootings occurred in El Paso, Texas; Dayton, Ohio; and Chicago, Illinois, but because the Dayton and Chicago shootings failed to fit the media narrative, they were largely ignored….
Big Tech's War on Truth
Internationally, social networks have readily censored verified journalists who have challenged their respective country's political authorities, but now these social networks are censoring journalists and influential personalities in the United States based upon differences in political and social ideology. On June 12, 2019…
The Blinding Effect of Preferred Narratives
As humans, we possess an incredible ability to convince ourselves of what we want to believe, irrespective of what reality may be. In the immediate hours following the murder of 12 people at a Virginia Beach municipal office, Senator Chris Murphy tweeted…
Shell Shocked: What the Mueller Report Reveals about Our Response to Truth
Confronted with the stark contrast between their characterization of "Russian collusion" and Robert Mueller's findings, newsrooms across the nation have reminded us of just how difficult it can be to admit our errors and accept an unwelcome conclusion…